Specs2U provides a range of frames and lenses to support you in the sport you play. Whatever your sport, we can provide an optical solution to help you. Below is a selection of frame and lens options. However, we suggest visiting one of our branches to discuss your sporting requirements so we can provide the best option for you.
Which glasses are right for your sport?
There is rarely a 'one size fits all' option as far as sports glasses are concerned. A pair that are great for cycling won't be great for football or squash! Our role is to match the best frame and lens options to your particular requirement. For example runners will want glasses that are lightweight and don't bounce around when on the road. Cyclists require wrapped frames to deflect the wind as well as good UV protection (as well as low light options for evenings and night time). Contact sports require robust frames and high impact lenses. That's where our advice can help.
The frames below show the current range of sports options. However, we adapt the range from time to time so there may be other options available in store.
In addition, we have access to specialist sports options such as masks for scuba diving, shooting etc. If your particular sport is not represented below, contact your local branch - they will be able to advise you on what we can do for your particular sport.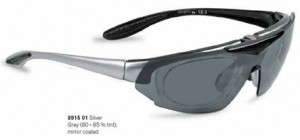 Ideal for golf, running and most non-contact sports such as cricket, tennis, fishing, sailing etc. The frame uses an insert which holds your lenses (if your prescription changes you only need to change the insert, not the whole frame). The visor comes in a variety of options including polarised, low light and clear. Frame colours include silver, red and black.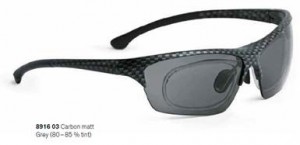 Ideal for running and most outdoor non-contact sports. Lightweight with a large surface area for good sun protection. Comes with a glazed insert (as the 8915). The visors are interchangeable and come as sun-tinted, low light and polarised.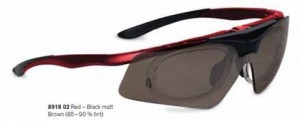 Similar to the 8915 but with a wider visor option which makes it preferable for cyclists as it offers better wind protection. Also great for running, fishing, golf, cricket, tennis etc. The visors are interchangeable and include polarised and low-light options.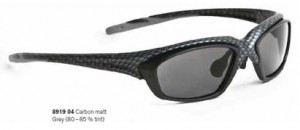 A great 'all rounder' but which allows people with higher prescriptions to play their sport comfortably. The inserts themselves are glazed and can be tinted as required. Excellent option for most sports - especially sailing, tennis, cricket, running and cycling.
The option for sports which can involve contact or where safety is paramount. A number of options are available (including kids and adult sizes) as well as elasticated fabric arms for additional comfort and durability. They come in a variety of colours and include tight strapping to keep the frame in place, moulded safety padding on the inside of the frame for impact protection and high strength lenses. Great for water sports and high movement indoor sports like squash and badminton.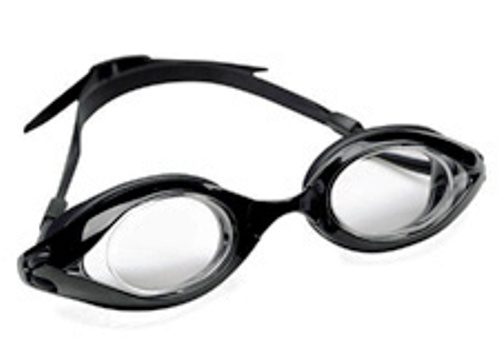 There are a variety of swimming goggles (adult and kids versions) available in a wide range of prescriptions. Staff at your local Specs2U branch can advise you on the best option for your needs.
Having diving masks glazed for a prescription can be expensive and (if your prescription changes) means you can no longer use the mask. We provide a better alternative - inserts which fit inside most mask makes and which can be glazed with a single vision or bifocal lens. As your prescription changes, just change the insert!
Dennis Taylor's specialised snooker glasses are available at all Specs2U branches. Extra deep lenses mean that you no longer look over the top of your glasses when playing - giving you better visual performance on the green baize.